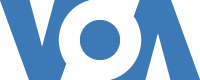 LONDON — Britain has threatened a "robust" response if it is proven that Russia is behind the apparent attempted killing of a former double agent.
Sergei Skripal and his daughter were found collapsed in their home town in southern England Sunday, showing symptoms of poisoning.
Skripal, a former Russian agent and army colonel, confessed to sharing information on Russian spies in Europe with British intelligence agencies, in return for $100,000. A Moscow court sentenced him to 13 years in jail in 2006. He was released as part of a spy swap with the United States in 2010 and settled in Britain.
…
"In a sense, the one act that solidified the image in the Western mind that Putin's Russia was, or is, a rogue state was the assassination of Alexander Litvinenko in 2006. That a similar incident — or that parallels are being drawn between that and Sunday's incident only 12 days before the Russian presidential election — does reflect badly on Putin, at least in the international community," said Andrew Foxall, director of the Russia Studies Center, at the London-based Henry Jackson Society analyst group.
…
Read more on VOA News